You Have Rights as an Employee in Chicago and Surrounding Areas
Let Us Help You Protect Them
CONTACT US TODAY
Signs You Have Been Wrongfully Terminated
Jan. 26, 2022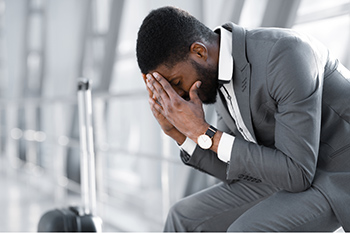 If you have just lost your job, you are going through a tough time. Maybe you saw it coming. However, if you were blindsided, chances are your rights were violated. In this case, you should look into experienced Schaumburg wrongful termination attorneys who can inform you about your rights. Even though Illinois is an 'at will' state, employers cannot fire employees illegally.
If you were fired and believe you were wrongfully terminated, you can file a claim against it. Determining whether you were or not can be complicated. Here are some top signs that you were fired illegally:
Your Employment Contract Was Violated
If you signed an employment contract that outlines your duties, responsibilities, and benefits, your employer is legally bound to honor them. Even a verbal agreement is legally binding. If you were fired before the time frame mentioned in your contract, you might have a case against your employer.
You Were Being Discriminated Against at Work
In Illinois and most states, for that matter, employers cannot discriminate against employees because of their gender, race, sexual orientation, age, disability, or origin. Plus, you also cannot be fired if you are pregnant or follow a religion your employer doesn't agree with. In any of these cases, you can complain to the Equal Employment Opportunity Commission (EEOC).
You Were Treated Unfairly at Work Because of A Disability
If you have a disability, asked for reasonable accommodation for your job, but still had to fill out unemployment claims, you were discriminated against. People with disabilities are also protected, which means they cannot be fired because of their disability.
Your employer should make adjustments to your workspace to make you comfortable, and even modify your role if need be. The fact is that they can do a lot to ensure you remain employed and are comfortable in their employment.
As per the Americans with Disabilities Act (ADA), if you have a physical or mental impairment, and experienced an illness or injury that merited a few days off, your employer should accommodate you. If you were fired because those reasons, you can file a wrongful termination claim and sue your employer for damages.
Contact the Law Office of Michael Smith for A Consultation Today!
As an employee in Schaumburg, IL, you have the right to ask for reasonable accommodation for a disability, injury, health condition, or anything preventing you from working. If you were fired because your employer didn't want to accommodate you, you can and should sue them with help from Schaumburg wrongful termination attorneys at the Law Office of Michael Smith.
Whether the discrimination was based on race, gender, age, or any other factor, you have the right to pursue justice. We have represented wrongfully terminated employees for years and have a strong track record of successful cases. Get in touch with us for a free consultation today! Don't stand for mistreatment. We can help you get the compensation you deserve!
The legal process can be long and arduous if you don't have experienced lawyers in your corner. Reach out to us with any concerns or queries you may have.